2007-2021 Toyota Tundra Differential Drop Kit 4WD 4x4
Product Number:
A5456 / TYTU07DIFFDR
Description:
2x Differential Drop spacers
3x Skid Plate Spacers
High Grade Installation Hardware
Easy DIY Installation Instructions
Our Differential Drop Kit is highly recommended for 4WD model trucks with independent front suspension. This kit will lower your front differential and reduce the excess wear on CV joints and axles by correcting the driveline angle changes caused by lifting the front of your truck. Machined from billet aluminum, these spacers will never compress, making sure your diff stays put and always in the right location. This is a perfect complement for trucks with lift kits from any of our product lines, as well as vehicles with pre-existing coil spring spacer lift kits installed. With our skid plate spacer kit, you can forget about any problems with contact being made between the plate and any of your new or modified suspension components. These are machined from the same material stock as our Pro-Billet series of products so you know they?re strong, designed to take a beating along with your skid plate to help protect your vital components. These skid plate spacers will never compress, crack, deform or break, and provide you with the extra clearance you need.
NOTES: Fits 4WD models only. An alignment is always recommended after altering the height of your vehicle.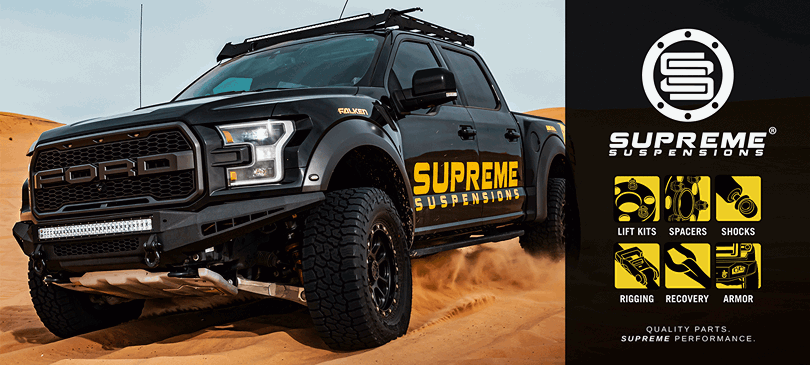 PRODUCT REVIEWS
2014 tundra works fine wish it came with different bolts
2014 tundra works fine wish it came with different bolts