2007-2018 Chevy Silverado 1500 4WD Full Suspension Lift Kit with Differential Drop Spacers
Description:
2x Front Strut Spacers
2x Rear Billet Lift Blocks
4x Differential Drop Spacers
4x Premium Electrostatic Powder Coated U-Bolts
For 3.5 Front Lift Kits we have included 2x Front Bottom Strut Spacers
Installation Instructions
IMPORTANT:
✘ Does NOT fit 2007 Classic model or vehicles equipped with Adaptive Ride Control / MagneRide / Auto-Ride / Air-Bag / Self-Leveling Suspension Systems.
(!) 2015+ models equipped with factory stamped steel upper control arms will NOT support 3" or 3.5" front lift kits.
(!) For Z71 / LTZ models, rear lift height will vary depending on the size of the factory block being replaced by our lift blocks. Please check block size before ordering as our lift block is intended to replace any factory equipped blocks.

Please check out our installation video:
Our Pro-Billet series full lifts are designed to accurately lift and level your truck for that more aggressive look over stock. Unlike steel struts and blocks that are cut-out and welded together, our Pro-Billet kits are crafted from solid blocks and will not bend or warp when under high stress loads. An incorrect pinion angle can cause driveline vibrations when driving at speeds, and will severely shorten the lifespan of the differential pinion bearing. The differential drop kit is highly recommended for 4WD model trucks with independent front suspension. This kit will lower your front differential to reduce the excess wear on CV joints and axles while adjusting the skid plate location preventing any damage to your trucks components. Each unit of this kit is machined from 6061-T6 aircraft aluminum, then an anodized coating is applied to protect from rusting. We complete this kit with our high grade hardware and extended OEM spec U-bolts keeping you're parts safe and secure.
NOTES: An alignment is always recommended when lifting your truck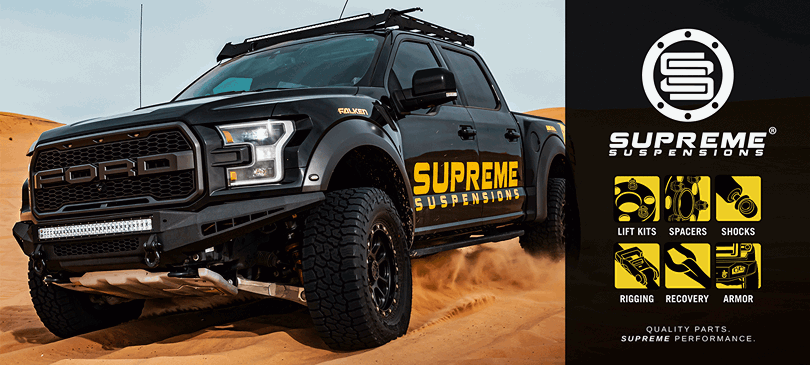 PRODUCT REVIEWS