1995-1999 Chevy Tahoe Full Suspension Lift Kit, Shims & Install Tool 4WD 4x4
Description:
2x Front Lift Steel Torsion Keys
2x Rear Billet Lift Blocks Anodized Black
4x

Premium Electrostatic Powder Coated

U-Bolts
2x Tapered Rear Pinion Shims
1x Torsion Key Unloading Tool
Installation Instructions
IMPORTANT: May require extended U-Bolts for overloads
Our Max-Torsion Key Lift Kits are engineered with twice the strength of the factory system and precision indexed to lift your truck without sacrificing ride quality. This kit replaces your factory torsion key and is precision indexed to lift and level your front end any amount from 1" to 3". Our Pro-Billet Series rear lift kits are precision engineered to lift and level your truck. The rear lift blocks are machined from 6061-T6 aircraft aluminum, then an anodized coating is applied to protect from rusting. Unlike steel blocks that are cut-out and welded together, our Pro-Billet kits are machined as a solid piece and will not bend or warp when under high stress loads. We complete this kit with high grade hardware and extended OEM spec U-bolts.
Included in this kit is our Extreme Duty torsion key installation tool. Don't spend hours trying to locate, borrow or rent a generic key removal tool just to find out it won't work for your truck. Our torsion key tools are application specific to ensure the fastest, easiest, and safest installation possible.
NOTES: Fits Yukon and Suburban 6-Lug models only. 4WD models only. Front torsion keys are adjustable anywhere from 1" to 3". An alignment is always recommended after altering the height of your vehicle.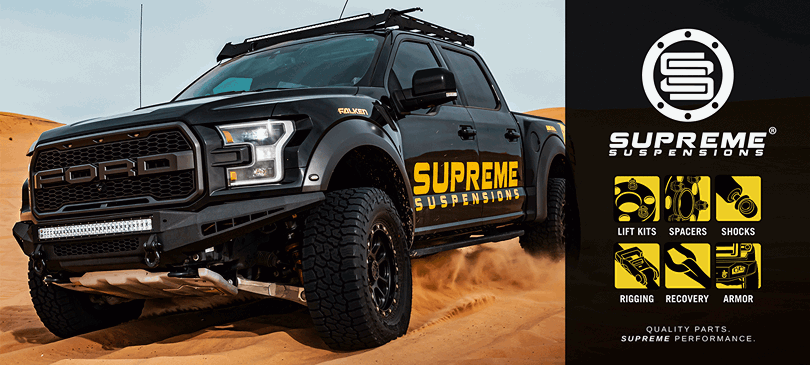 PRODUCT REVIEWS