2014-2022 Ram 2500 Full Suspension Lift Kit 4WD 2WD
Description:
2x Front Steel Spring Spacers
2x Rear Steel Spring Spacers
2x Front Steel Shock Extenders
2x Front Installation Spring Plates
Installation Instructions
IMPORTANT: FOR 2WD MODELS WITH SOLID FRONT AXLE ONLY
DOES NOT FIT POWER WAGON OR MODELS WITH REAR AUTO-LEVEL AIR SUSPENSION
Our Pro Series Dodge Full Lift Kits are precision engineered to lift and level your Ram. This kit easily installs to the front and rear coil spring using pre-existing factory mounts making this a complete Bolt-On kit. We specially construct our lift spacers from High-strength Steel for the highest quality and to provide superior strength along with enough flex to maintain your stock ride quality. ASTM-Certified Structural Steel Tube milled in Omaha, Nebraska to ISO 9001.
NOTE: Front Installation Spring Plates do not have to stay installed onto the spacers, used to hold front spacers in place during installation. An alignment is always recommended after altering the height of your vehicle.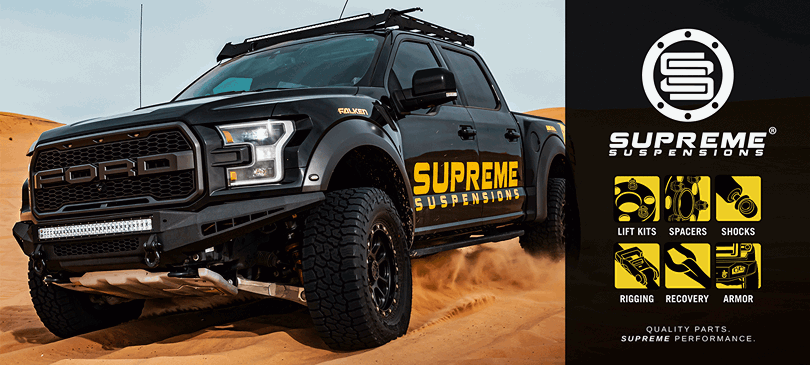 PRODUCT REVIEWS
Easy Install
The fastest, and easiest lift I have ever installed on any vehicle. Also the best looking kit. 2.5" Front, 2" Rear 10/10 do recommend
Great fit and finish. Instructions are incorrect.
The kit gave my truck the stance and clearance I was after. First thing I noticed was the welds were much more robust than two other big-name budget spacer lifts. Installation was relatively easy solo. The only issue I had was the rear instructions say to install he spacer below the spring isolator with the raised edge up. This will not work. The lower spring isolator will not fit onto the raised circle of the spacer. The only way it fits properly is to install it above the upper isolator pointed down. This way the isolator fits inside the raised edge and the spring is seated in both isolators. It will install the same way as the front.
Good quality. Instructions incorrect.
Would give this 5 stars for quality. The welds are more significant than similar spacers from Readylift or Rough Country. I have no doubt this will hold up well. The only issue is the directions for the rear install. The instructions state to install the spacer below the spring isolator with the raised edge up. This won't work as the lower isolator will not fit into the spacer. It looks like the spacer should ride on top of the upper isolator facing down. This way the spring is housed by both rubber isolators and the spacer is on top of the spring similar to the front install. This is the only way to install without potential rattle from the spring on a metal surface.
Great Kit!
I bought the kit for my wife's Ram 2500, very easy install and a solid kit! Took about 2 hours in the driveway. Would buy this kit again...