1994-2013 Dodge Ram 2500 Front Suspension Lift Kit 4WD 4x4
Product Number:
A1358 / DGRA94FL1500
Description:
2x Front Steel Spring Spacers
Installation Instructions
Please check out our installation video:
Our Supreme Pro-series front lift Kits are engineered to lift and level your truck for a truly customized ride. Each front spring spacer is designed to mount directly to your truck to seat your spring properly without the need to cut or weld. Machined from high-grade carbon steel then hard coated to prevent rust and corrosion when out in the elements. ASTM-Certified Structural Steel Tube milled in Omaha, Nebraska to ISO 9001. All Supreme Suspensions products are developed and rigorously tested by in-house ASE certified specialists to ensure the proper road safety.
Note: An alignment is always recommended after altering the height off your vehicle.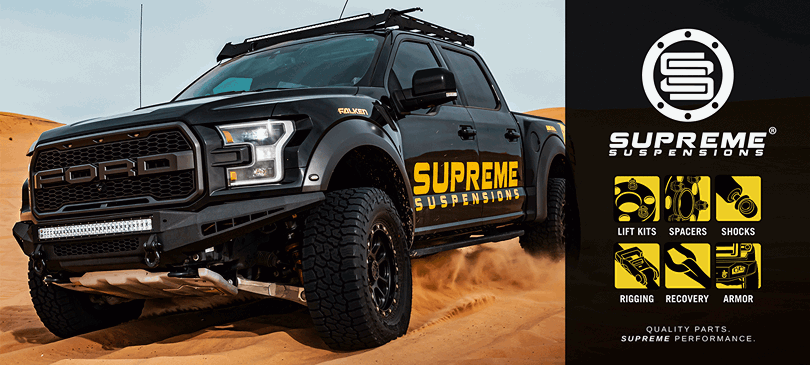 PRODUCT REVIEWS
Very sturdy lift it seems
Love this lift it went in really easy and gives the pickup a new fresh look!!!