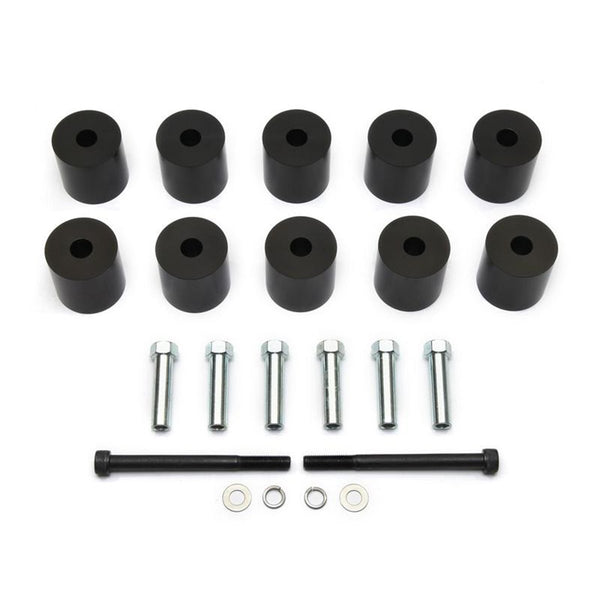 1989-2005 Geo Tracker Full 2" Body Lift Kit 2WD 4WD
Product Number:
A1643 / GETR99BL2020
Description:
10x Body Lift Spacers w/ Hardware
Installation Instructions
This is a direct bolt on and easily lifts your vehicle to install bigger tires and allow for a more aggressive stance. Machined from High Grade Aluminum, this spacers are Rock Solid and will never compress, never crack, and never compromise on strength unlike plastic spacers. The spacers are also anodized so that they will not rust and stay looking great for as long as you own your vehicle. We chose to use T6 Billet Aluminum as the material because it's lightweight and a solid spacer for any situation, on-road or off-road. Don't be deceived by Plastic spacers that "say" they last for life. Plastics degrade, and when they do, it causes you not only to lose your lift amount, but also causes uneven ride height and creates that squeaking noise that you normally hear from worn out bushings. If you're looking to only do this install once, then this is the right kit for you. The primary advantage of a body lift is that it will not affect your suspension in any way. It is a clean lift and does not compromise your axles, shocks, control arms, or alignment. A Body Lift will space the body of your vehicle from the frame at the mounting locations. Installation of a Body Lift is recommended for those who have good working knowledge of their suspension and know how to reach their frame mounting points.
NOTE: An alignment is always recommended after altering the height of your vehicle.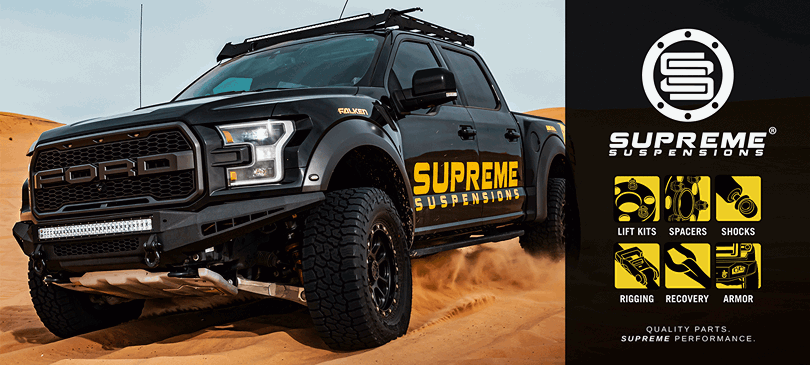 PRODUCT REVIEWS
Other fine products