1989-1998 Geo Tracker 4" Full Suspension Lift Kit & Body Lift 2WD 4WD
Description:
2x Front Strut Spacers
2x Front Lift Spacers
2x Rear Lift Spacers
2x Bumpstop Spacers
8x Body Lift Spacers
Installation Instructions
Our Supreme Tracker and Sidekick Lift Kits are designed to accurately lift and level your ride for that more aggressive look over stock. Unlike steel struts and spacers that are cut-out and welded together, our lift kits are CNC machined from solid blocks and will not bend or warp when under high stress loads. Each component of this kit is specially machined from Delrin due to its high crystalline composition to provide superior strength along with enough flex to maintain your stock ride quality. The primary advantage of the added 2" body lift is that it will not affect your suspension in any way for a full 4" lift. It is a clean lift and does not compromise your axles, shocks, control arms, or alignment. A Body Lift will space the body of your vehicle from the frame at the mounting locations. Installation of a Body Lift is recommended for those who have good working knowledge of their suspension and know how to reach their frame mounting points. As an added advantage, the Delrin in our kits will not dry up and deteriorate like polyurethane will over time.
NOTES: An alignment is always recommended after altering the height of your vehicle.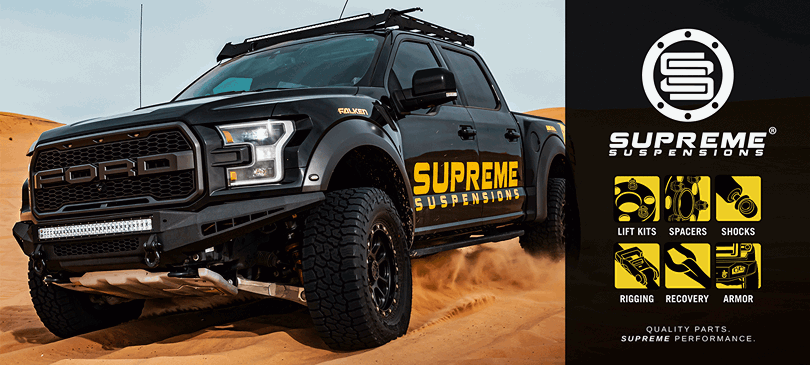 PRODUCT REVIEWS
Other fine products