2010-2017 Ford SVT Raptor Front Suspension Lift Kit 4WD
Description:
Our Pro-Billet series strut spacer has been specifically engineered for the SVT Raptor from 6061-T6 aircraft aluminum, then anodized for a superior finish. With this exclusively designed spacer added to your SVT, the Raptor now accomplishes that leveled out look. Our special coating process complements the famous Raptors blue Fox Racing internal bypass shocks and external reservoirs. Billet aluminum is a great material for use in suspension applications as it has an immensely high strength to weight ratio along with a superior level of corrosion resistance compared to many other metals on the market. Unlike steel kits that are cut-out and welded together, our Pro-Billet kits are machined from a solid piece and will not bend or warp under even the most stressful conditions.
NOTES: Fits SVT Raptor only. An alignment is always recommended after altering the height of your vehicle.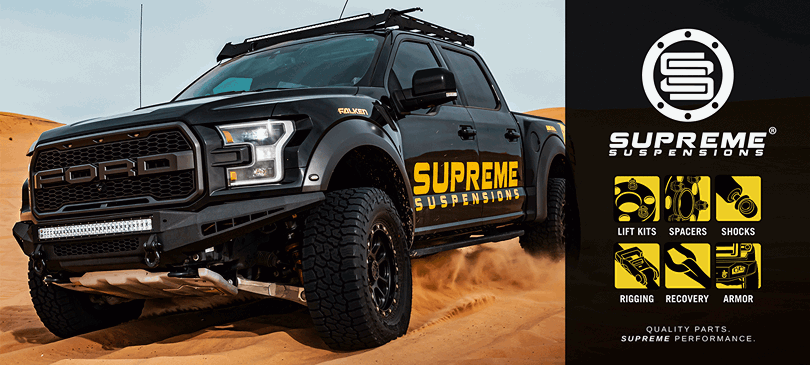 PRODUCT REVIEWS
Other fine products