2003-2010 Hummer H2 3" Adjustable Front Suspension Lift Kit w/ Tool & Pro Comp Shocks 4WD 4x4
Description:
2x Front Lift Steel Torsion Keys
1x Torsion Key Unloading Tool
2x Front Pro Comp Shocks
Installation instructions
Our Max-Torsion Key Lift Kits are engineered with twice the strength of the factory system and precision indexed to lift your truck without sacrificing ride quality. This kit replaces your factory torsion key and is precision indexed to lift and level your front end any amount from 1" to 3". Also included in this kit is our Extreme Duty torsion key installation tool. Don't spend hours trying to locate, borrow or rent a generic "compressor" tool just to find out it won't work for your truck. Our torsion key tools are application specific to ensure the fastest, easiest, and safest installation possible.
Supreme Suspensions is proud to carry Pro Comp's upgraded shock series to replace your factory shocks when you install your lift kit. These are top of the line Nitrogen charged shocks that are engineered with performance in mind. They are a twin-tube construction with a hardened piston rod vs. the factory single tube construction and contain a 10-stage velocity sensitive valving which provides amazing comfort AND toughness. We guarantee you will notice the difference in performance over your factory shocks.
NOTES: Fits 6-lug 4WD modelsonly. Front torsion keys are adjustable anywhere from 1" to 3". An alignment is always recommended after altering the height of your vehicle.
*Shocks may ship in a separate package if ordered with a lift kit and may arrive before or after the lift kit.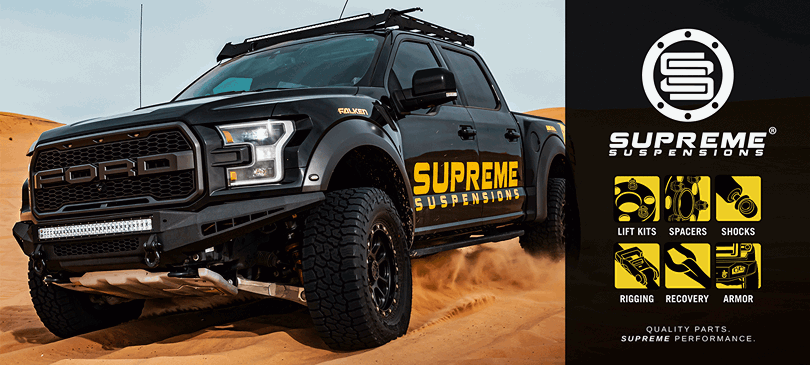 PRODUCT REVIEWS