2011-2019 Chevy Silverado 3500HD Front Suspension Lift Kit & Install Tool & Shock Extenders 4WD 4x4
Description:
2x Front Lift Steel Torsion Keys
2x Front Shock Extenders with Hardware
1x Torsion Key Unloading Tool
Installation Instructions
IMPORTANT: Fits 8-Lug models ONLY
Our Max-Torsion Key Lift Kits are engineered with twice the strength of the factory system and precision indexed to lift your truck without sacrificing ride quality. This kit replaces your factory torsion key and is precision indexed to lift and level your front end any amount from 1" to 3". We've specially engineered our shock extenders to provide our customers with the option to reuse the vehicle?s factory shock absorbers to avoid the need to purchase expensive aftermarket extended shocks. Our extenders are laser cut from high-carbon steel to provide precision fitment and extreme strength at your shock mounting point. Coated with a long lasting, durable finish to prevent corrosion, and completed with high-strength hardware to keep everything secure.
Also included in this kit is our Extreme Duty torsion key installation tool. Don't spend hours trying to locate, borrow or rent a generic "compressor" tool just to find out it won't work for your truck. Our torsion key tools are application specific to ensure the fastest, easiest, and safest installation possible.
NOTES: Only fits 4WD HD models. Front torsion keys are adjustable anywhere from 1" to 3". An alignment is always recommended after altering the height of your vehicle.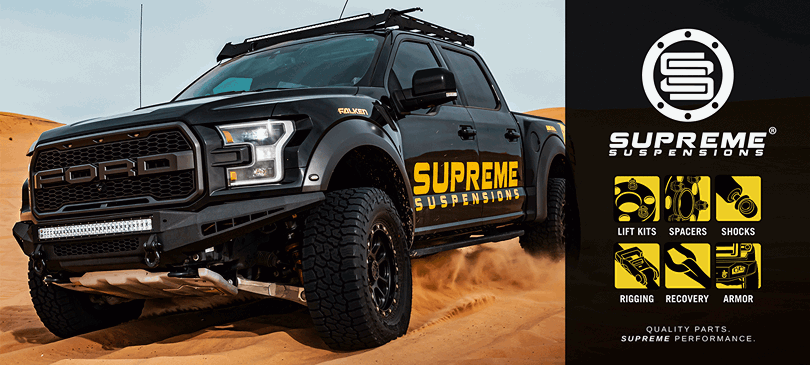 PRODUCT REVIEWS