2002-2008 Dodge Ram 1500 2" Shackle Rear Suspension Lift Kit 2WD 4WD
Product Number:
A5675 / DGRM02RD0020
Description:
Features:
2x Rear Lift Shackles
Installation Instructions
Dodge Ram 1500 Suspension Lift Kits increase ground clearance. The extra clearance for the Lifted Dodge Ram 1500 allows you to install larger tires to gain additional height for better visibility. Larger off-road tires help improve off-road performance. Supreme Suspensions® offers 1.5-2" rear Dodge Ram 1500 lift & leveling options to enhance the clearance, performance, and look of your Dodge Ram 1500.
Dodge Ram 1500 Lift & Leveling Kits
Our Supreme Suspensions rear lift shackles for Dodge Ram 1500 are constructed of high-strength steel and give your truck an adjustable lift of 1.5-2". Our shackles include pre-pressed poly bushings for a superior lifted ride quality and are fitted with zerk grease fittings making them easily serviceable to keep your bushings from drying out and eliminate the need for replacement over time.
NOTE: An alignment is always recommended after altering the height of your vehicle.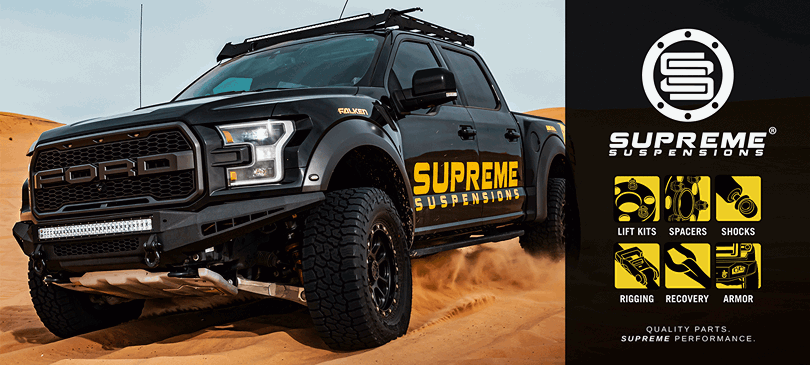 PRODUCT REVIEWS