1994-2013 Dodge Ram 2500 Front Suspension Lift Kit & Sway Bar Drop Bracket 4WD 4x4
Description:
Features:
2x Front Steel Spring Spacers
2x Sway Bar Drop Bracket
Installation Instructions
Dodge Ram 2500 Suspension Lift Kits increase ground clearance. The extra clearance for the Lifted Dodge Ram 2500 allows you to install larger tires to gain additional height for better visibility. Larger off-road tires help improve off-road performance. Supreme Suspensions® offers 1.5", 2", 2.5", 3", and 3.5" front Dodge Ram 2500 lift & leveling options to enhance the clearance, performance, and look of your Dodge Ram 2500.
Dodge Ram 2500 Lift & Leveling Kits
Our Supreme Pro-series front lift Kits for Dodge Ram 2500 are engineered to lift and level your truck for a truly customized ride. Each front spring spacer is designed to mount directly to your truck to seat your spring properly without the need to cut or weld. Machined from high-grade carbon steel then hard coated to prevent rust and corrosion when out in the elements. The sway bar drop bracket is aimed to drop and re-position the stock sway bar forward correcting the angle and tension needed with any lift. We complete this kit with our grade "A" hardware, keeping everything secure to your suspension. All Supreme Suspensions products are developed and rigorously tested by in-house ASE certified specialists to ensure the proper road safety.
NOTE: An alignment is always recommended after altering the height of your vehicle.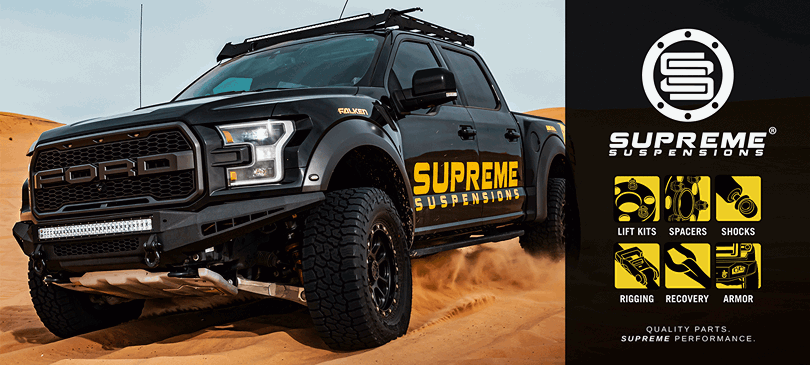 PRODUCT REVIEWS