1994-2001 Dodge Ram 1500 Sway Bar Drop Bracket Kit 4WD 4x4
Description:
2x Sway Bar Drop Brackets
Installation instructions
IMPORTANT: FITS 94-01 NON MEGA CAB
IMPORTANT: FITS 03-08 MEGA CAB ONLY
Our Supreme Suspension sway bar drop bracket is the best way to maintain proper sway bar alignment when lifting your Ram. This kit installs easily in half an hour and only require simple hand tools. CNC machined from high-strength steel and coated black to prevent corrosion and will fit your Ram and includes high grade bolts to ensure your kit is secure for anything you put your truck through.
NOTES: Fits 4WD models only. An alignment is always recommended after altering the height of your vehicle.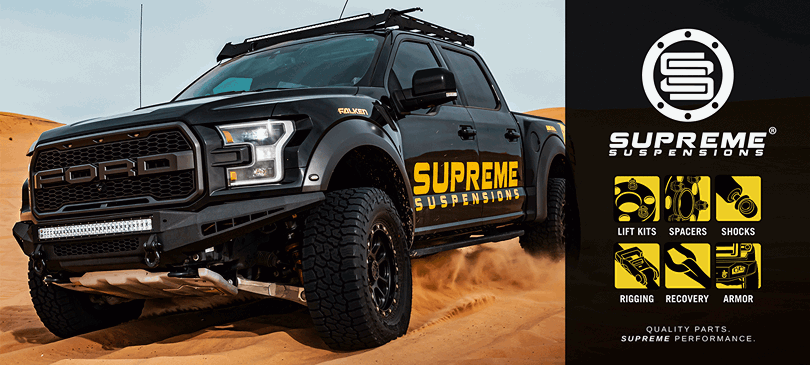 PRODUCT REVIEWS