1984-2001 Jeep Cherokee XJ Front Suspension Lift Kit 2WD 4WD
Product Number:
A7002 / JECH84FL2000
Description:
Features:
2x Delrin Lift Spacers
Installation instructions
*Will NOT fit vehicles with welded bump stops
Jeep Cherokee XJ Suspension Lift Kits increase ground clearance. The extra clearance for the Lifted Jeep Cherokee XJ allows you to install larger tires to gain additional height for better visibility. Larger off-road tires help improve off-road performance. Supreme Suspensions® offers 2" and 3" front Jeep Cherokee XJ lift & leveling options to enhance the clearance, performance, and look of your Jeep Cherokee XJ.
Jeep Cherokee XJ Lift & Leveling Kits
Our Jeep coil spring spacer lift kits for Jeep Cherokee XJ have been specially engineered to be one of the easiest and fastest lift installs on the market. Designed to work with your existing factory components, these spacers install with ease and involve no additional modifications to be made to your suspension. We've also incorporated an integrated raised lip into each spacer to ensure proper spring alignment and prevent slip-outs under harsh suspension angles. Our lift spacers are constructed from Delrin due to its high crystalline composition to provide superior strength along with enough flex to maintain your stock ride quality. Our kit will not dry up and deteriorate like polyurethane spacers.
NOTES: An alignment is always recommended after altering the height of your vehicle.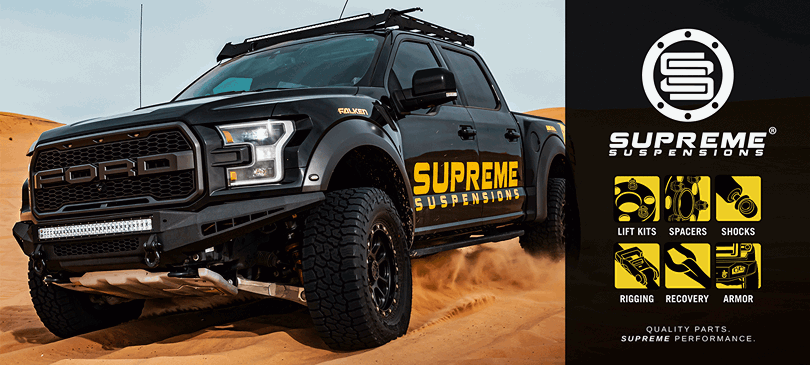 PRODUCT REVIEWS
High quality
Extremely high quality parts and they got here super fast. I purchased some lift parts for my jeep Cherokee and I must say they are the best thing about the Jeep now 😂 I absolutely love the fact that it came with stickers and some other goodies. Y'all really know how to set someone up :)