1987-2004 Dodge Dakota 1-3" Adjustable Front Suspension Lift Kit 4WD 4x4
Product Number:
A5698 / DGDK87FL3000
Description:
Features:
2x Front Lift Steel Torsion Keys
Installation Instructions
Dodge Dakota Suspension Lift Kits increase ground clearance. The extra clearance for the Lifted Dodge Dakota allows you to install larger tires to gain additional height for better visibility. Larger off-road tires help improve off-road performance. Supreme Suspensions® offers 1"-3" Dodge Dakota lift & leveling options to enhance the clearance, performance, and look of your Dodge Dakota.
Dodge Dakota Lift & Leveling Kits
Our Max-Torsion Key Lift Kits for Dodge Dakota are engineered with twice the strength of the factory system and precision indexed to lift your truck without sacrificing ride quality. This kit replaces your factory torsion key and is precision indexed to lift and level your front end any amount from 1" to 3".
NOTES: Fits 4WD models only. Front torsion keys are adjustable anywhere from 1" to 3". A torsion bar puller (can be rented at most chain auto stores), or 5 ton gear puller is required for install. We also offer this tool with our kits in our other listings. An alignment is always recommended after altering the height of your vehicle.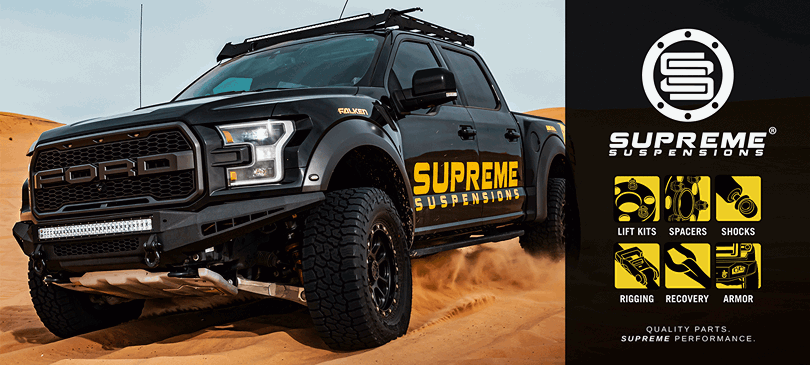 PRODUCT REVIEWS
Amazing Product
I've got a 2000 Dodge Dakota with the 5.9L engine I use for towing my RV. I found it hard to find quality lift kits other than body lifts. There are some companies that sell blocks for the rear end and some torsion keys but they all looked cheap and blocks weren't going to help the rear end from sagging while towing.
Enter Supreme Suspension. Their torsion keys are super high quality and they offer add a leaf kits for my Dakota. I bought one of their rear add a leaf kits that gave me about 3" of lift in the back and a set of torsion keys set to 2.5" in the front.
Amazing product and great company to work with.